About Twin Squeaks
The rattery
Twin Squeaks is a small rattery based in Hull, UK. My aim to to breed healthy, curious and friendly rats in self black, both top ear and dumbo. I have been an NFRS member since 2020 and my rattery was registered in 2022.
The NFRS maintains a list of its studs and ratteries as a convenience but doesn't endorse any stud, rattery or member. Therefore it accepts no responsibility for any rats homed by me or any other member. This includes rescues.
Foundations
My foundation rats are from Arecules Rattery (Manchester). They are also related to Lovecraft, Poplet, Isamu, Azuline and Azarath. The line contains mostly black self, with some agouti and russian blue.
Cages
My rats live in either an SRS XL with a bioactive base, or a Little Zoo Venturer. Substrate is either bioactive soil, dust extracted kiln dried shavings or hemp. The maternity cages will be Alaska Hamster cages.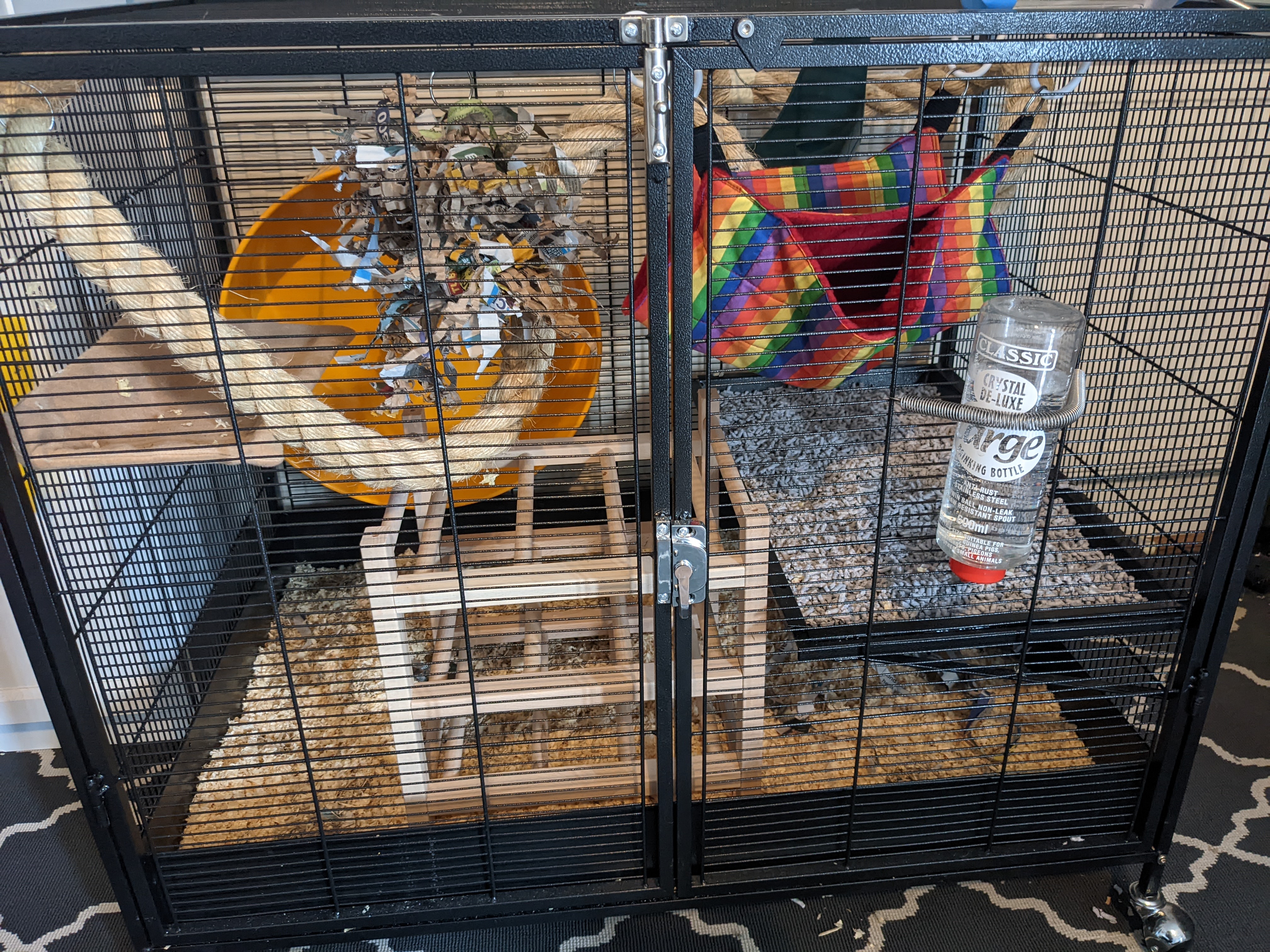 The current doe cage
Diet
My rats are fed a diet based on the shunamite recipe (shunamiterats.co.uk) and made up following those proportions. The ingredients are:
Dodson & Horrell Conditioning Mix
Allen & Page Pygmy Goat Mix
Cornflakes, wheat pillows, pearl barley, popped corn, rice snaps
Rosewood Herbs Plus, dried carrot, dried flowers
Fish 4 Dogs salmon and potato, sprats
Hemp seed, flaxseed, sesame seed, pumpkin seeds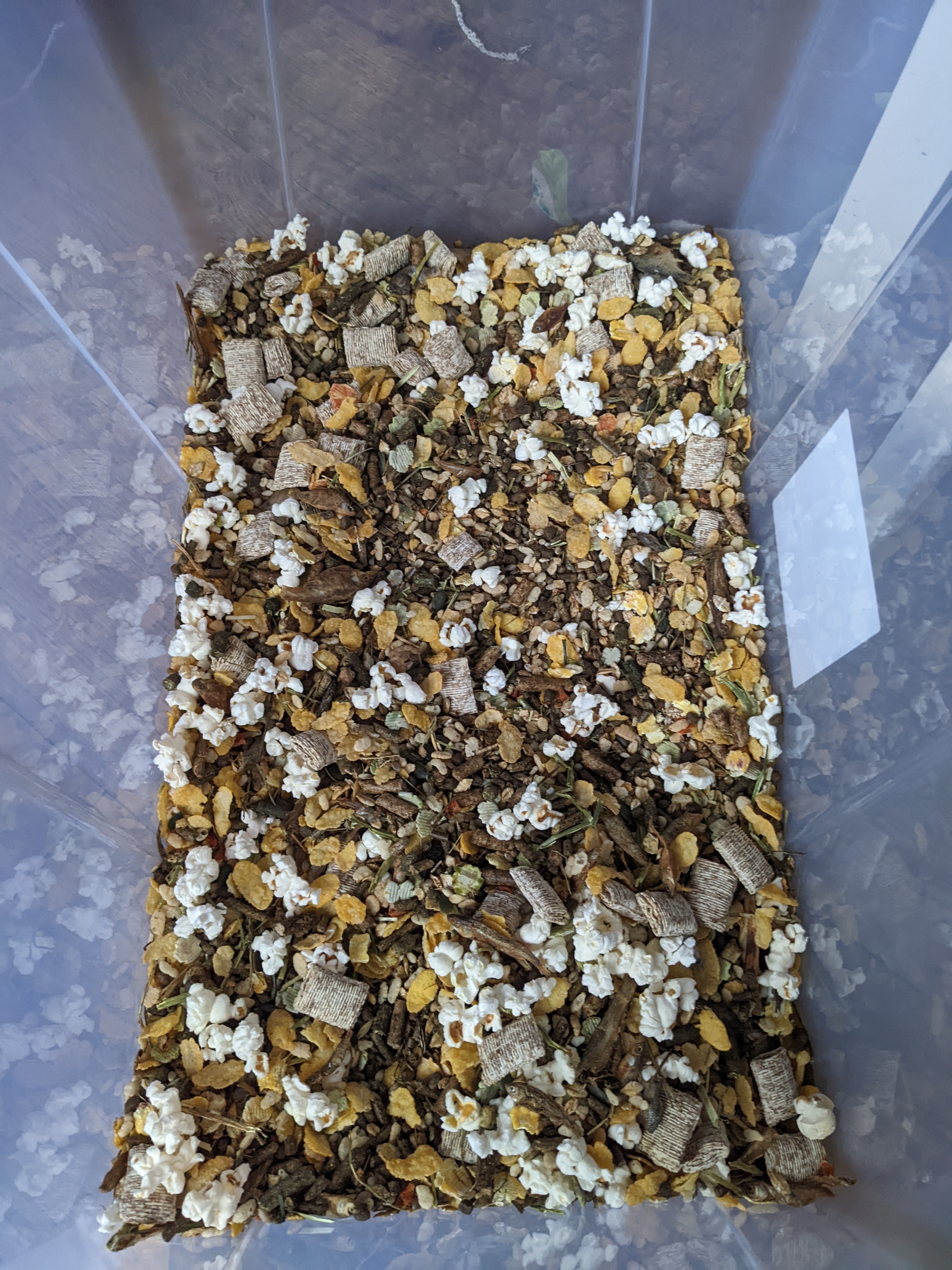 This is supplemented with additional Calcium, Copper and Vitamin D3, plus fresh veg.
Care
I scatter feed food to encourage natural foraging behaviours. The rats are also given foraging toys to keep their brains busy. One cage has a bioactive soil base to encourage digging and tunnelling. The cage layouts encourage activity so contain 16 inch wheels, ropes, perches and branches to ensure th rats stay fit and healthy. The rats are handled reguarly so they are human friendly and enjoy human company.
Future Breeding aims
I decided to breed self blacks as this is the variety I bred in mice, about 15 years ago. It seemed natural to take up my new hobby where I left off!
In the future, I may add rex to the line in order to add some variety, or possibly even silken. However, this will not be for many months yet!